Nuru Kojic Cleanser
$

22.55 On Sale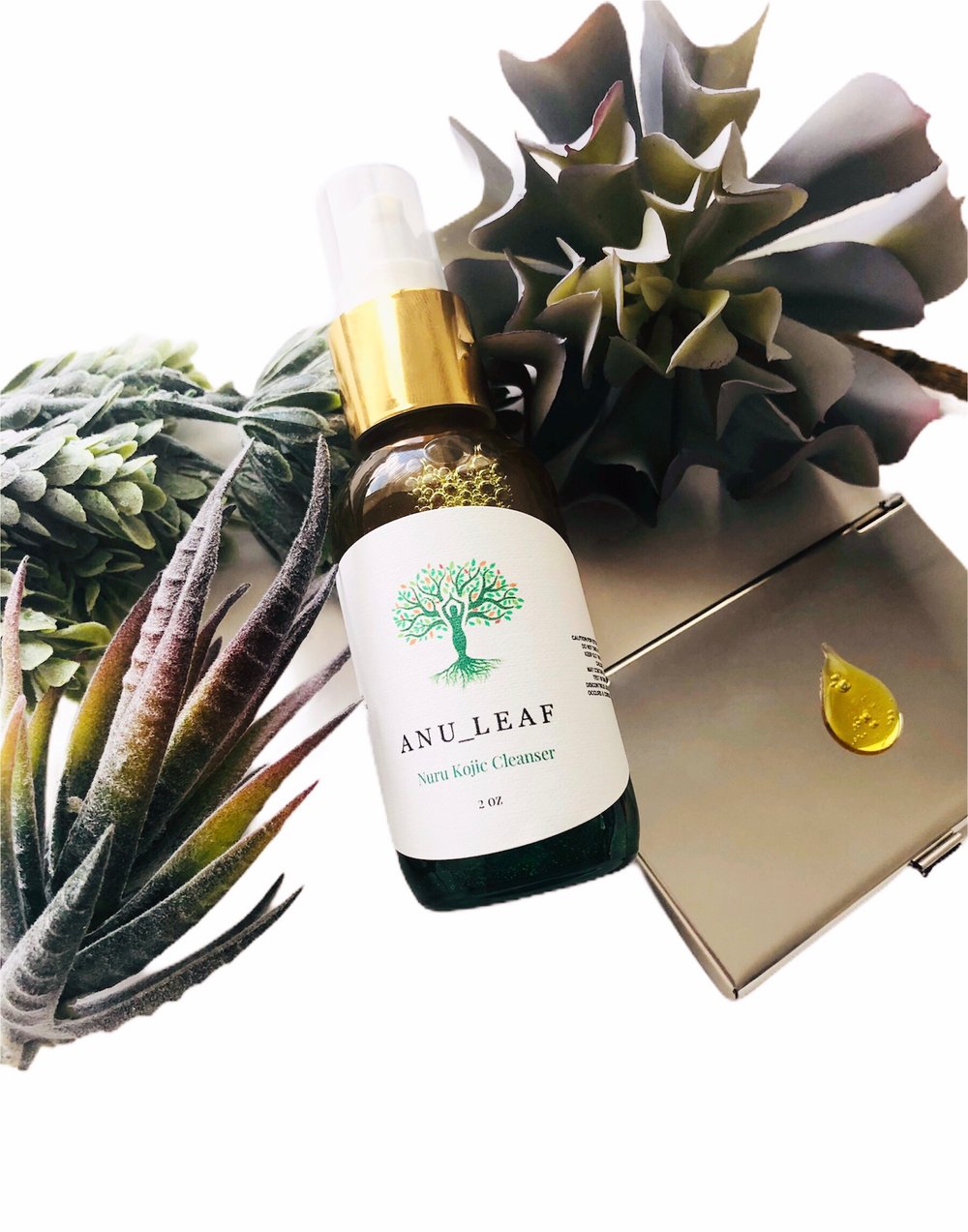 "Nuru" -Filled with Light; Brightness; Light; Illuminate
Our Kojic & Turmeric Face Wash works to brighten and even out skin tones. Leaving you with renewed skin that feels healthy, fresh and smooth!
Turmeric, can help to correct your skin's pigmentation on spots effected by eczema, psoriasis, dry skin, wrinkles and dark circles under the eyes. It may also reduce skin inflammation due to being high in antioxidants and slows down cell damage. Kojic acid is without a doubt considered as one of the most effective ingredients for brightening the skin tone all over the world.
* Infused with powerful botanicals making this face wash gentle, yet effective enough to dissolve impurities and remove makeup
* Removes skin impurities
* Lightens the skin tone naturally
* Prevents acne, breakouts and reduces infections
* Helps in tightening pores
* Reduces wrinkles and fine lines
* Concentrated so a little goes a long way!
Ingredients: Aloe Vera ,Shea Butter, Kosher Vegetable Glycerin, Kojic Acid, Organic Turmeric,Tea Tree Essential Oil, Lemon Essential Oil
Cleanse entire body or use as facial cleanser. May also be used on shaven intimate areas. Rinse well and apply Toner, Serum & then Moisturizer.
Paraben Free, Gluten Free, No Animal Cruelty
*Discontinue use if irritation occurs.
Availability
Share