Mina Sonic Clean Pro
$

107.55 On Sale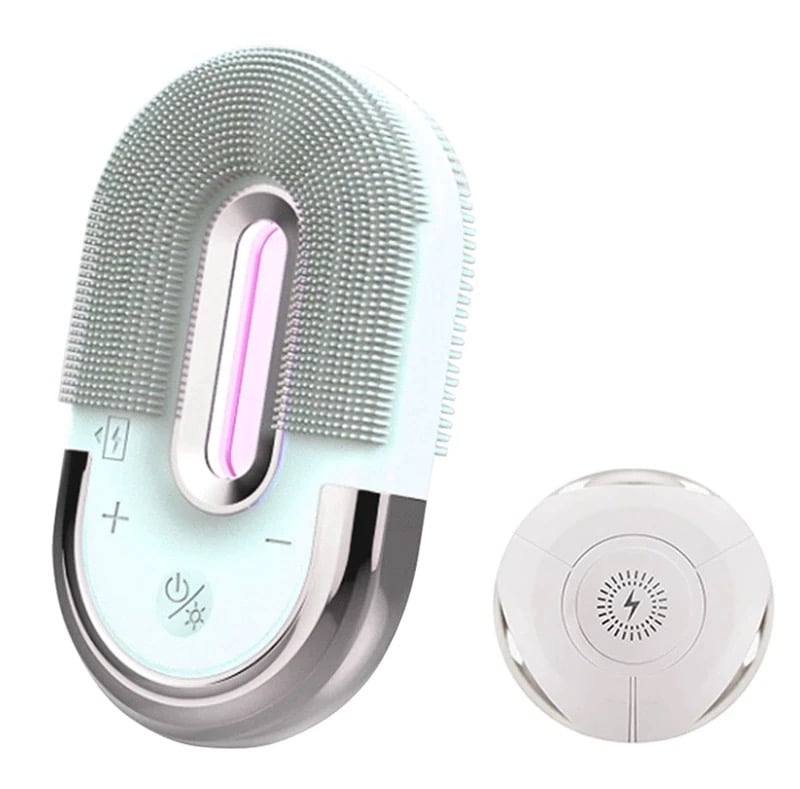 DESCRIPTION
The Newest 3 In 1 Multifunction Beauty Machine: MIna Sonic Clean Pro is with expert, deep cleaning, light therapy, thermal massager. You can use it for makeup removing, face cleansing, nutrition importing, facial massage, anti Aging, and wrinkle removal.
Deep Cleansing: Medical grade silicone brush and 3 cleaning modes help you to easy to clean face, which vibrates more than 8000 times per minute, and it is easy to remove cosmetics, dirt, grease and exfoliate. With 3 vibration speed modes, it is suitable for different ages and skin types.
Light Therapy & Lead In: Red ,blue, and purple lights, 55℃ Transdermal temperature and vibration activate photoreceptors in skin cells, producing energy for absorption by skin components, to help diminish the visible signs of aging, increase the blood circulation, increase the absorption of skin products, lift and firm your face.
3 KINDS OF COLOR LIGHT MODE
RED LED: skin treatment, increase skin elasticity
BLUE LED: shrink pores, relieve pain
PURPLE LED: skin tightening, skin care
BENEFITS & FEATURES
Never worry about over scrubbing your face, Our Sonic facial cleanser comes with 3-adjustable intensity levels & Led Lights that are suitable for all skin types. Designed with super soft silicone for a gentle soothing, sonic cleanse
Removes 99.7% of dirt, oil and dead skin cells
Waterproof, can be used in the shower and bath
Sonic pulses increase blood flow and promote collagen production
Reduces pore size
No brush head replacements needed, easy to clean and take with you anywhere
Promotes youthful skin by reducing the visibility of wrinkles and fine lines
Availability
Mina Brush "Purple Gold"

Mina Brush "Cyan Silver"
Share