Zidan Hair Growth Oil
$

15.00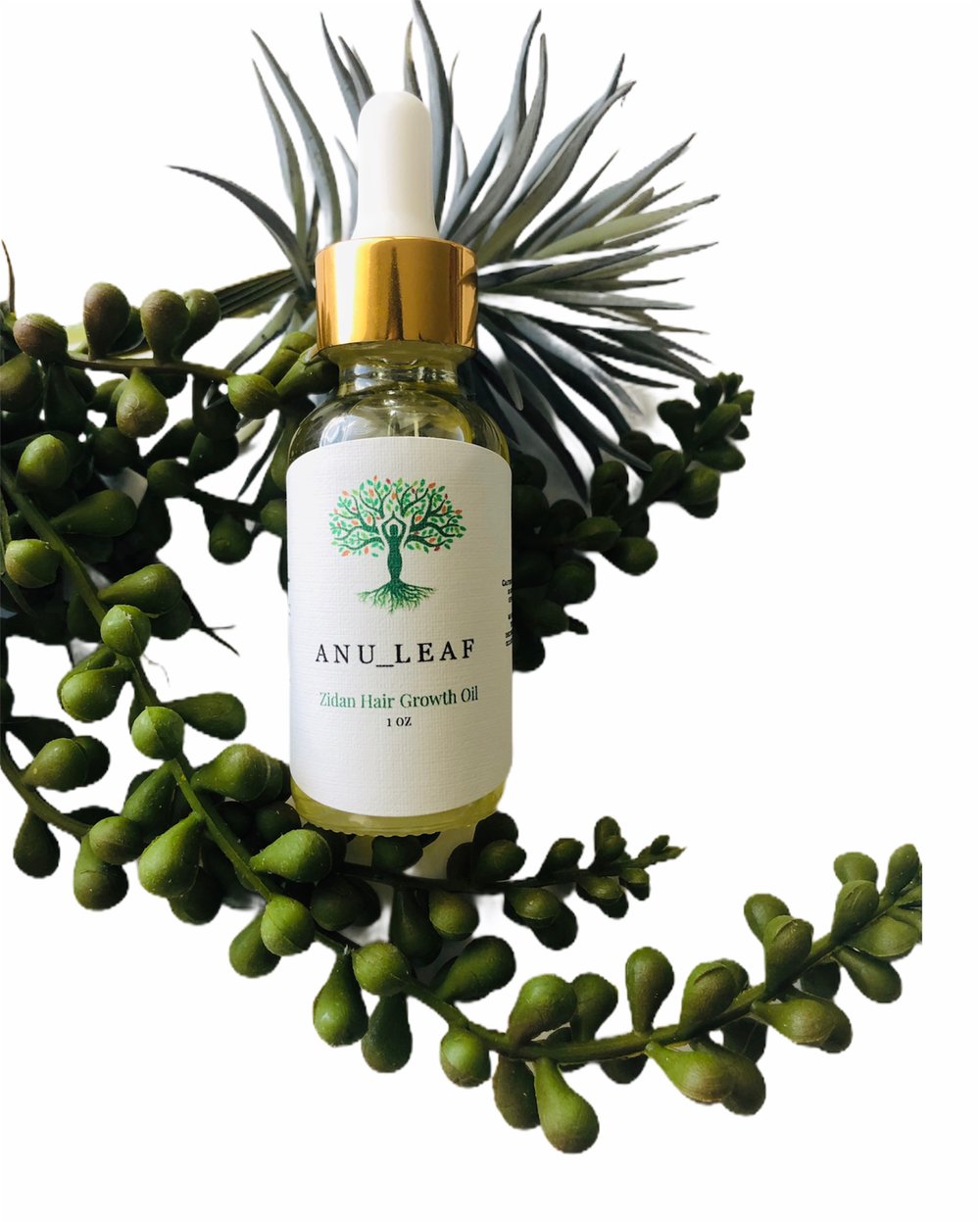 "Zidan" -Endless Growth; Increasing Power; Lion; Light; Best of All
Hair Growth Oil is blended perfectly to help reduce , restore and prevent any problem areas. Healthy hair starts from the scalp. Start taking care of your hair with our natural blended liquid gold. This oil is perfect for eyebrows and edges regrowth, hot oil treatments, deep conditioning and to seal in moisture. Works for all hair types.
__________________________________
Benefits:
-100 % Natural Ingredients
-Treat hair loss and increase hair growth
-Stimulate hair follicles
-Promote circulation in scalp
__________________________________
Ingredients: ngredients: Organic Sunflower Oil, Organic Hemp, Organic Jojoba, Extra Virgin Olive Oil, Grapeseed Oil, Soybean Oil (NON-GMO), d'Alpha Vitamin E Oil, Cedarwood Essential Oil, Chamomile Extract, Ginger Root Extract, Stinging Nettle Extract, Rosermary Essential Oil, Rosemary Extract, Thyme Extract, Lavender Essential Oil, Lecithin, Peppermint Essential Oil, Tea Tree Essential Oil, Saw Palmetto, Pumpkin Seed Oil, Neem Oil.
This oil will not be complete without a special blend of essential oils. A study by dermatologist shows that " a hair growth treatment with essential oils is significantly more effective than treatment with carrier oils alone"
__________________________________
USAGE: Massage desired amount of hair oil in your hands & rub through scalp from roots to tips. Works on dry or damp hair.
Conditioning Oil: Massage into hair and scalp before shampooing. Leave on for 15-20 minutes. Cleanse hair with a gentle herbal shampoo and conditioner.
Availability
Share