Neha Rose Water Toner
$

21.55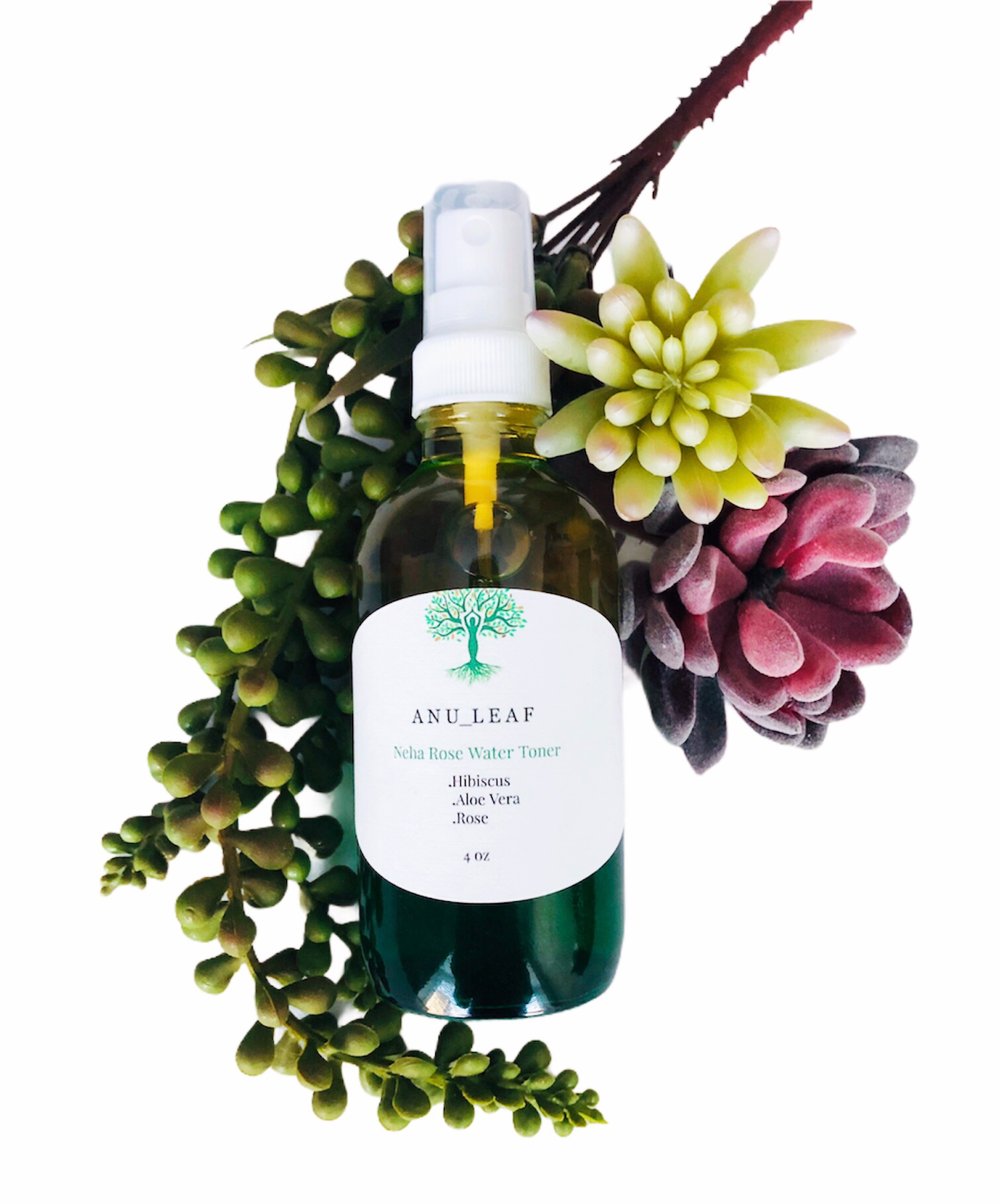 "Neha" -Beautiful Eyes; Love and Affection; A Flower; Love; One who Loves and is Loved; Cherished Beauty; Sweet Rain; Adorable; All Kinds of Water Sources; Friendship; Lovable; Perfect; Eyesight
Your beauty comes from the inside, but we can help you keep your outside looking just as good. Adding toner to your facial care routine will hydrate, soften and enhance the elasticity of your skin. This blend of Hydrating Water Rose Toner is excellent for most skin types including sensitive skin . Wonderful for skin that is being challenged by fine lines and/or wrinkles and can help erase the appearance of facial marks. Irritated skin will be soothed. Its balancing and will help bring an appreciated improved tone to any type of skin.
Directions: Shake gently before using. Use toner after cleansing, but before moisturizing, to tone and reduce the appearance of pores. Spray toner onto cotton pad, and use to gently remove traces of dirt, oil, and cleanser from face and neck. Do not rinse. Air dry and follow with your favorite moisturizer. May also be sprayed directly onto face, avoiding eyes.
Ingredients: Organic Aloe Barbadensis (Aloe Vera) Juice, Rosa Damascena (Rose) Water, Sabdariffa Flower (Hibiscus) Extract, Kosher Vegetable Glycerin.
Availability
Share